Flu Bug Ridden Household
The Ks have been fighting a nasty bout of flu recently. K1 caught it from school 2 weeks ago and passed it on to the rest of us. K2 got it so bad that she had to be hospitalised last week. Sigh, the poor girl had to endure the vacuum to rid her lungs of all the icky thick gooey mucus. We went to the doc's yesterday and it was still not cleared up, had to do a vacuum in the clinic. We have another appointment with this Friday, I really hope she gets the all clear. Oh, Dady bear's ill too, he was the last to catch the virus, both mama & I had it last week. It has been a really long 2 weeks.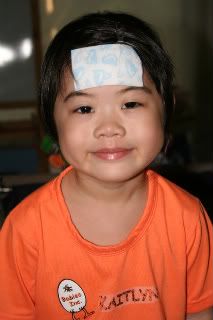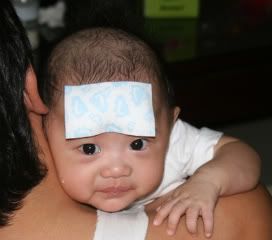 But Hey, the Ks are still cheery. Those 2 sweetie pies have been cracking us up with their antics. get well soon babes!