The ks' First Hi Tea
We decided to celebrate k2's first month with a nice Hi tea at the Shang. Ok, so the little one celebrated wasn't able to enjoy the nibbles, but hey, we did! Haha!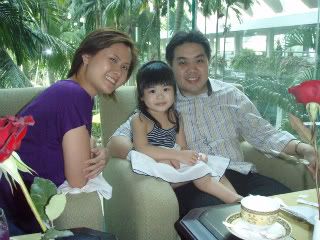 The Geralds minus 1
Ah, there she is!
Our little sleepy head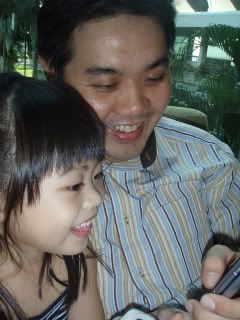 Daddy and K1 Sharing a mobile phone moment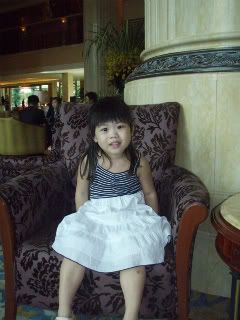 Dig those oversized chairs, uber comfy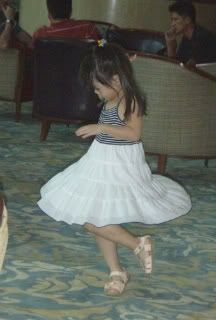 Dance on little girl!