Bub's Pink Polka Dot Party
Hello! Sorry for the long wait, the mummy of the Bubby has uploaded a bunch of Birthday pics so just click on the Flickr Badge in the sidebar and you can view them as a slide show. I must say, it was a fine party and we had loads of fun. Come back again next year, Y'all hear?
It was a bright and Sunny day, thank God! It had been raining, no, STORMING for the whole week!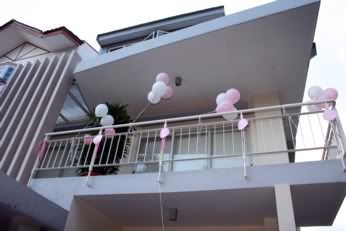 Check out the spiffy deco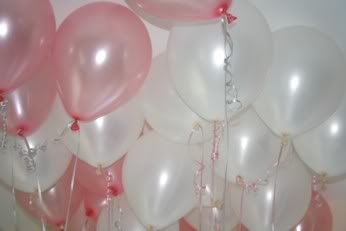 Stingy Mummy only ordered 70 Balloons, but hey, it still looked great!
Home made streamers
Then of course we have food...lots of it, plus a chocolate fountain to boot.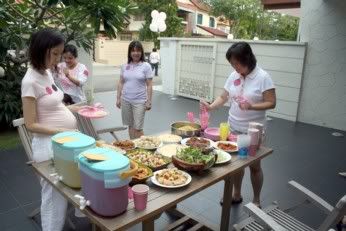 Yum!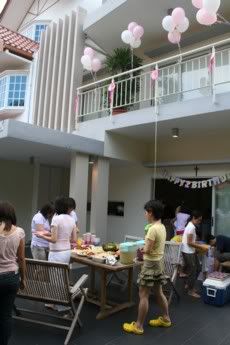 The calm before the storm
Bonding time with Ah mah. I really wonder who's more excited about the Party, Bub or her Nan? Hee Hee!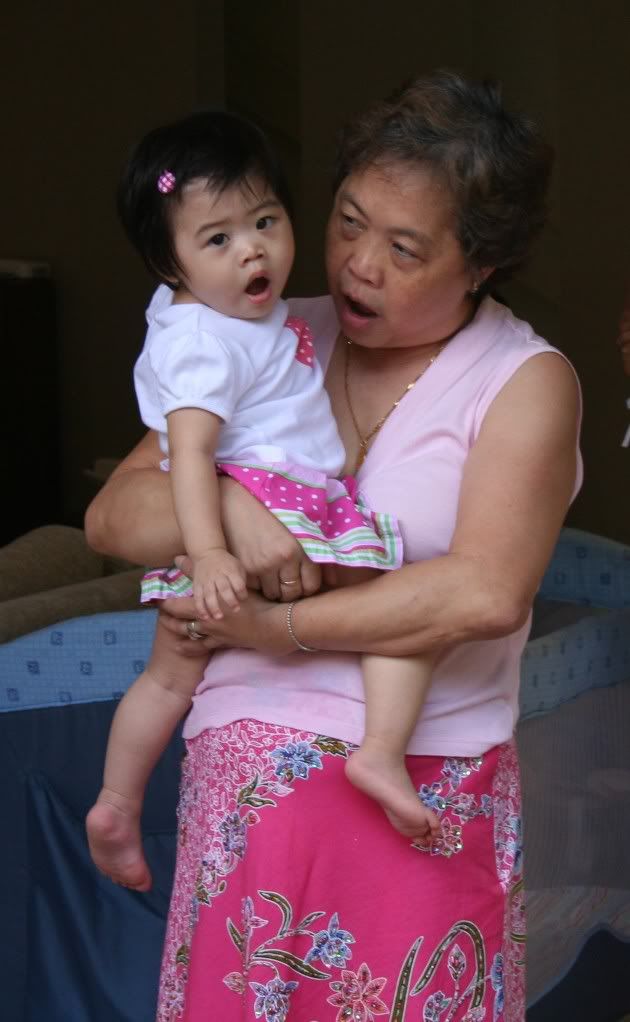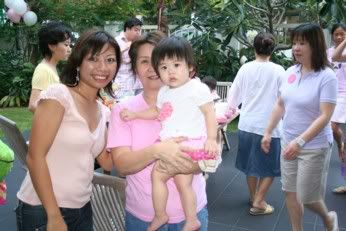 With Godma Cherine..GodPa's busy behind the camera. BTW, if you have any complaints about the photography, we'll just point to Justin! Muahaha!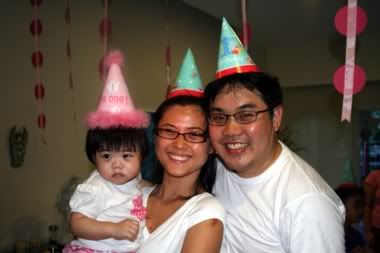 The Geralds+One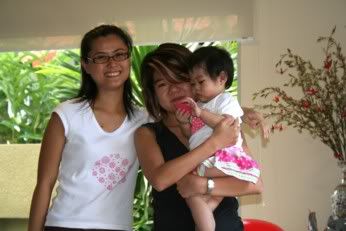 With Auntie Snuffy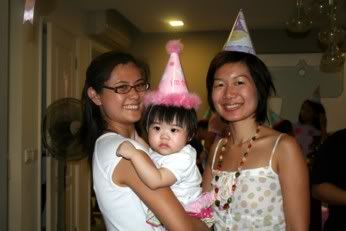 With Auntie "I'm off to London"!