The cutest little bub!
From the mummy:
I absolutely lurveeeee this picture! Taken just a few days ago with a rather un-glam phone camera, this little shot of bub is too sweet not to share. Think I'll go squish her later.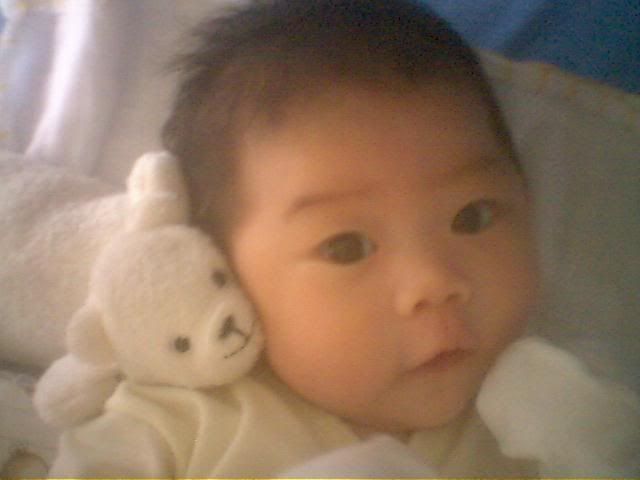 Oh, we took her out on her first shopping expedition at Parkway. It started off well untill she started screaming for her milk. After that she couldn't get over the crying. We ended up rushing back home. Poor gal was traumatised. Well on the bright side, we did managed to take that awesome Quinny Buzz out for a spin. :oP
Found another picture of her when she was just 1 month.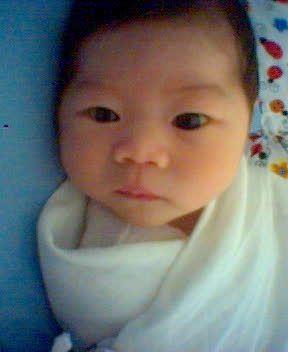 All nice and snug in my wrap