Kei's Baptism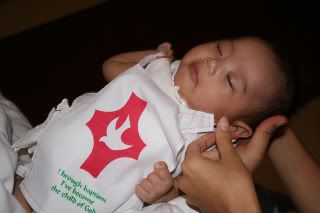 Hmm, this shot looks very familiar...where have we seen this one before?
Oh ya, here it is.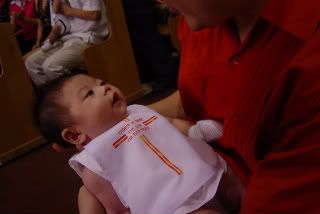 From way back in 2005!
The calm before the storm. We thought that she would not cry when the water was pored on her but oh how she wailed! Oh, if you look close enough, you will realise that our photographer failed to frame the shot properly...that's what you get for asking Zac to be photographer of the day. It wasn't like we had much of a choice though! LOL But the kids were sweet enough to come lend their support at a moment's notice.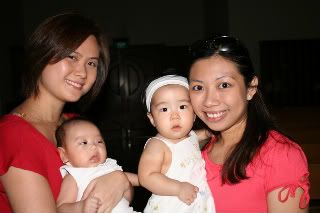 With Godma & Godsis, Miki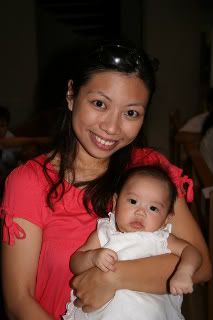 Just Kei & Godma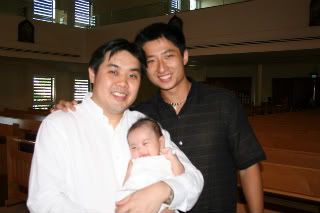 The Godfather!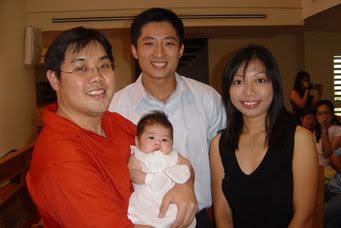 Flashback!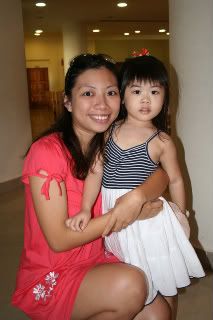 The Che Che was there to celebrate too!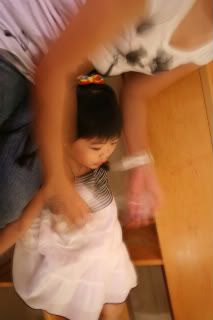 Daddy getting all artsy with the shot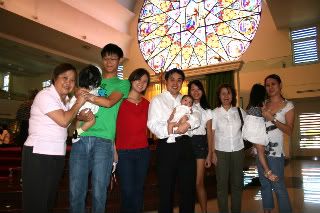 The closest we got to a group shot