Kaitlyn at 4 yrs 5 Months
Here's a little update on the big sis. Kait's currently in N2, able to play simple songs on the piano, loves pink, art, dancing, singing MJ's Ben, swimming, sand, school, posing for the camera, Hello kitty, grape jelly, the Garden Slug, twirly skirts, fairy dust, dogs, Daddy, bunny bunny sunshine & sweetheart...and just about everything else...not necessarily in this order.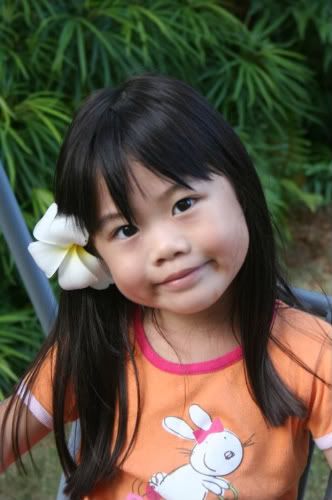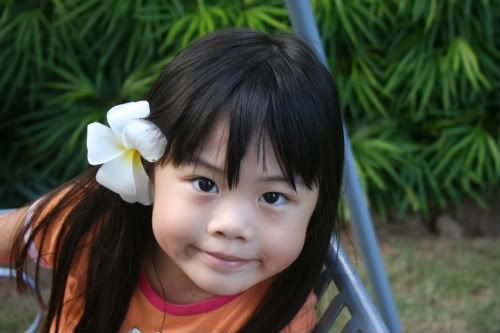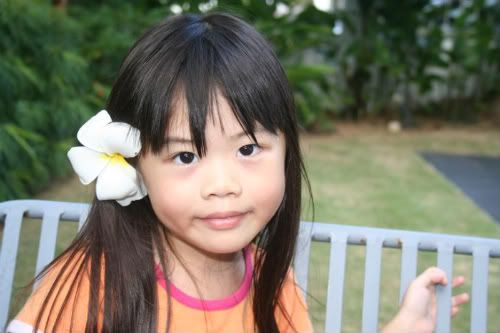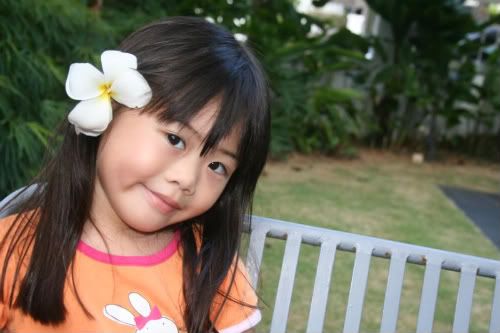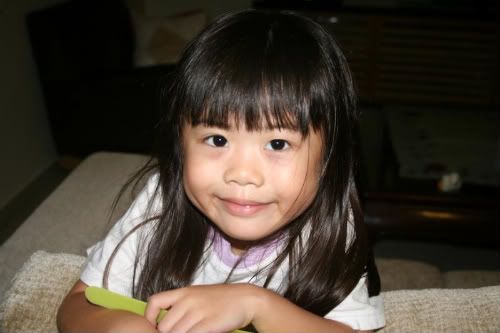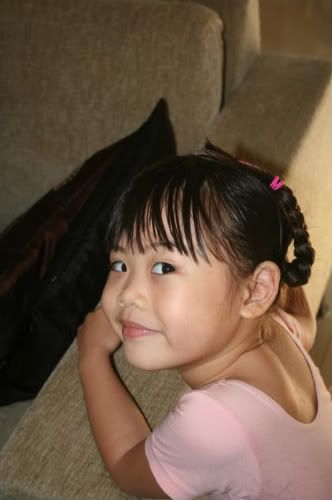 In her ballet costume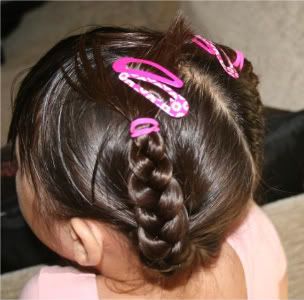 Check out the fancy hair...obviously not done by the mummy!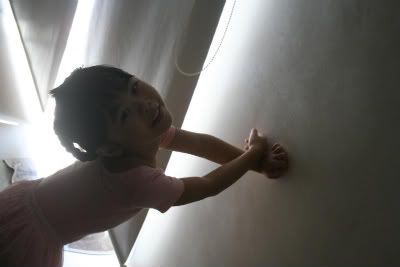 I know the lighting is all wrong, but there's something interesting about the contrast.
Mummy nearly had a heart attack when she came back from art class looking like this: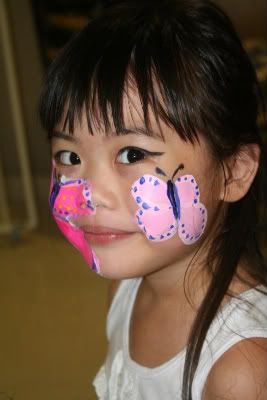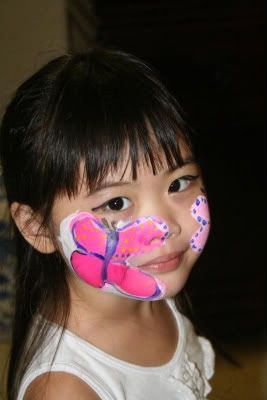 It was face painting day in class.
Breathe mummy, BREATHE....