Happy 11 Months baby Kei!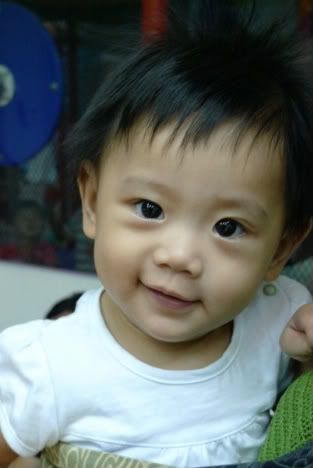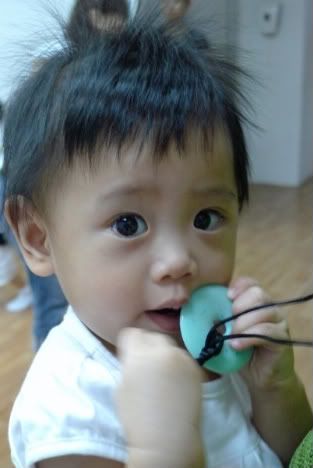 Happy 11 months sweetheart! Only 1 more month to your 1st Birthday. Time really flies, we can't believe you've been in our lives for almost a year. It feels like it was only yesterday that mummy was at the hospital delivering you. Thank you for being such a good baby for actually letting mummy have a nice farewell dinner with her friends before you made it known that you wanted to see the world. We look forward to seeing you grow stronger and smarter each day!
Kei's milestones to date:
she's standing on her own and is able to take a few small steps in her playpen
She has learnt to call us when she wants something
She can say Nan-nan when she wants her milk
She goes Mum Mum whenever she sees us eating
Her first word was 'illie', she means Millie (Kait's first word was oh-ya-yerth!)
She loves Igloo-Gloo shows
She loves her baby bites biscuits
She still loves her 'bowling ball fingers'
We just love her.