Tea & Horses
We spent a charming brunch at
mimolette
with
Auntie
Cherry & Shell. Bub was amused by the horses prancing by while Mummy & Daddy were busy pretending that they were back in good old England.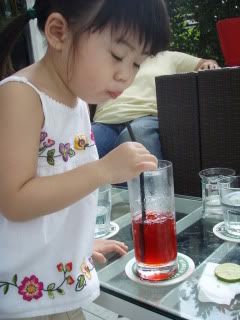 Cranberry juice on the rocks if you please.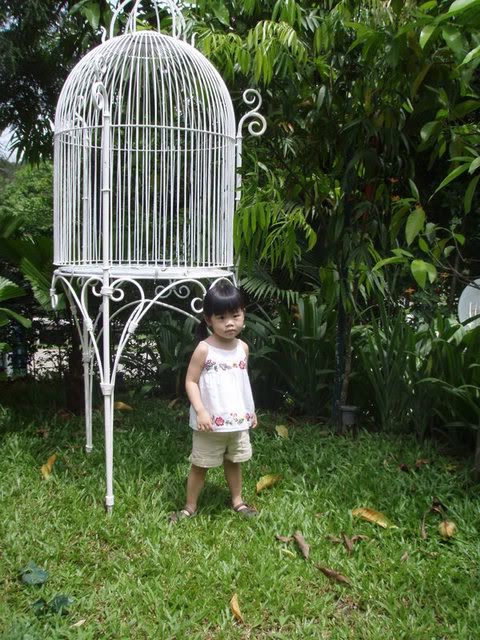 Wondering why the huge birdcages were all empty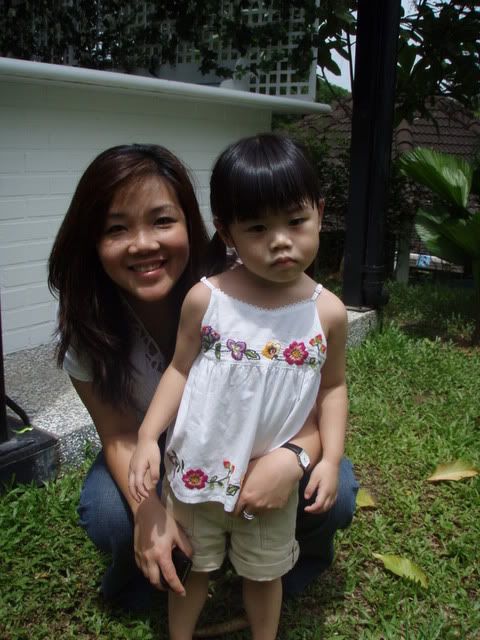 Posing with a fan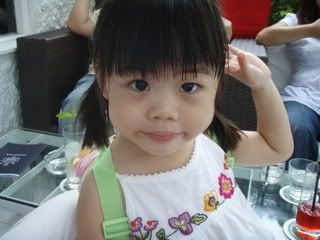 Pleased as punch because...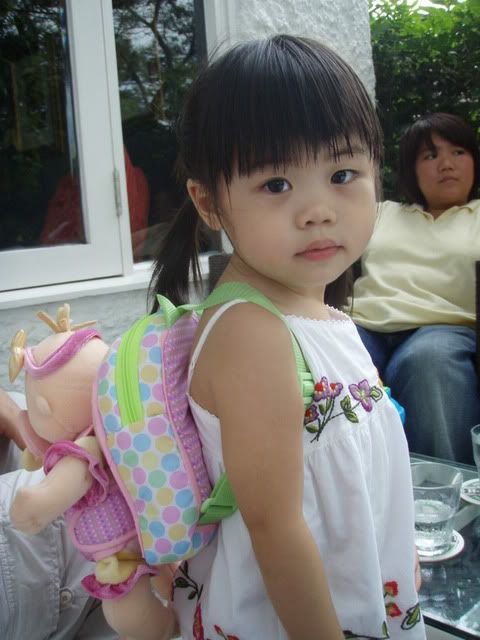 ...she has a new dolly delivered all the way from the States. Yes, Mummy is incorrigible!