Bub at the beach - March 2007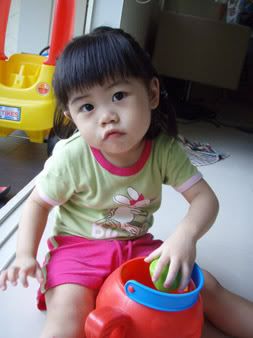 All ready with her bucket/watering fish?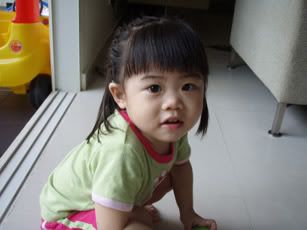 Aunty Joyce's a genius with those plaits!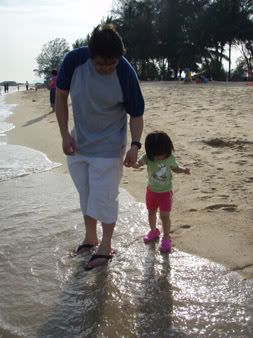 Testing waters...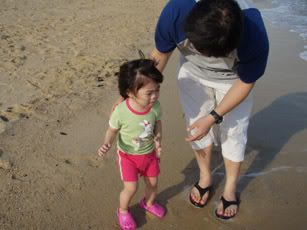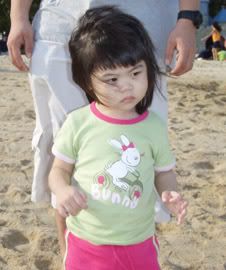 ...decided that she doesn't really like saltwater!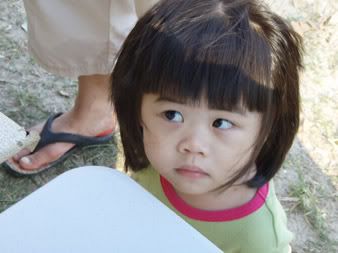 Bubster eyeing the sandcastle making kits at the stall
And my personal fav....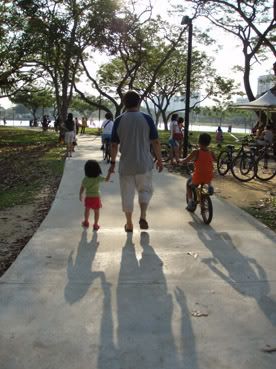 Bubster and dad walking off into the sunset.