Gymboree Bub!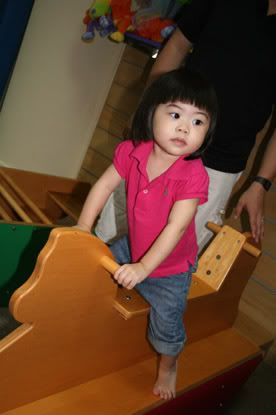 As you probably already guessed, we got suckered into a gym membership. Thank goodness its for the Bubster or else it'll just go to waste! (As if we'd ever do a California fitness thingy!)
Here's some pics of Bub's day out with Saffie...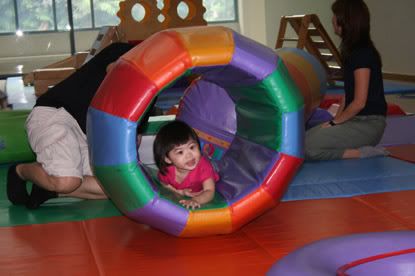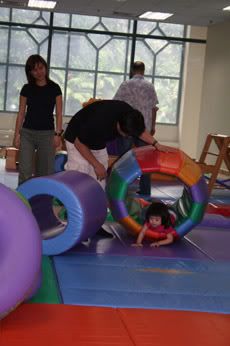 A little rock n roll!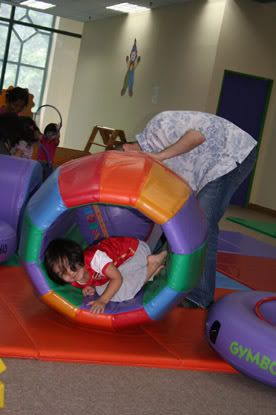 Now it's Che Che saffie's turn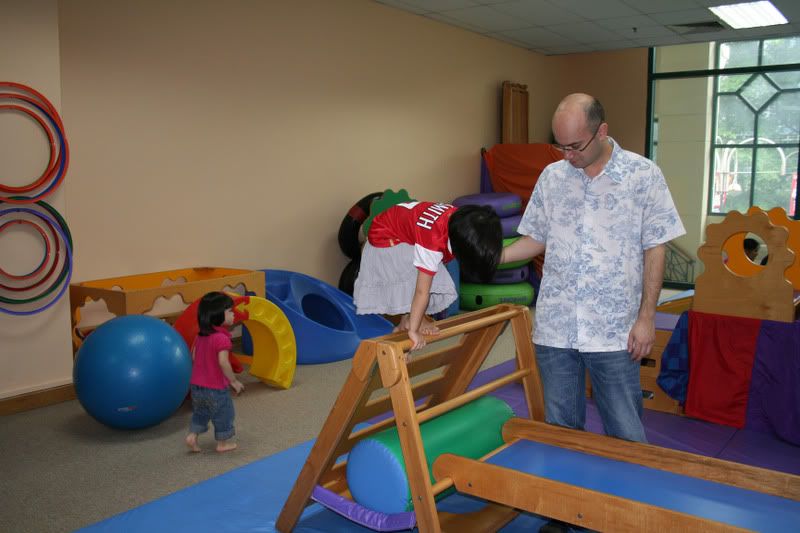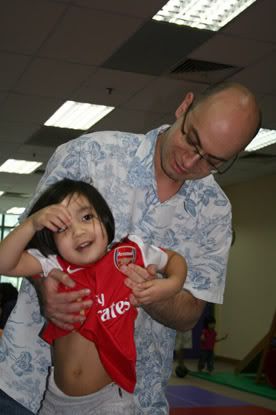 Phew! This is hard work!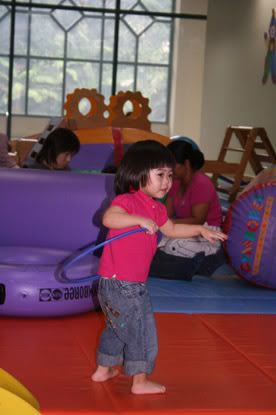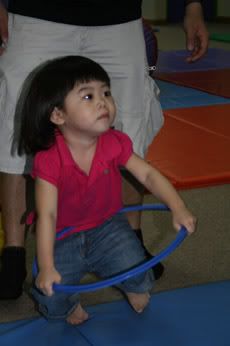 Doin' the Hula Hoop Dance!
Flat out!
Bub was so exhausted after her play session that she slept right through till evening!