Better than Sell-a-vision
Introducing... the Bub Bone. This amazing product has multiple functions, So you get 3 amazing product for the price of one!!! Not convinced? See for yourself pictures of a satisfied customer.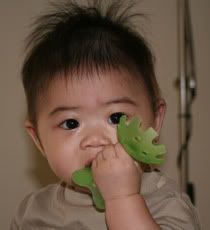 A rather ordinary teether in appearance, but...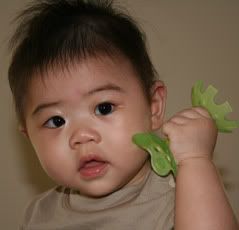 ...It quickly converts to a dumbell to get rid of those stubborn wobbles.
But wait! There's more!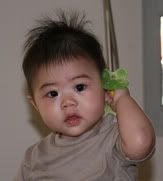 Buy now and get this extra special converter pack to change it to yes, a telephone!
So what are you waiting for? call our operators now!